---
---
---
---
---
---
---
---
---
---
---
---
---
Define the notes to toast your triumph
---
Immerse yourself in the momentum of making history at Log Still Distillery with our customized Single Barrel Selection experience. Our Kentucky heritage is revitalized as we bring bourbon back to Gethsemane. Forging our own path, we've created a destination that resonates with the bluegrass fortitude of yesteryear while embracing the forthcoming toasts to tomorrow's prosperities. Our barrels hold this potential with every drop of bourbon that passes through, awaiting your triumph to crack open and celebrate. Come experience the divinity of bourbon country.
---
---
Private tour of our distillery
Private tasting of multiple single barrel selections
Small bites and cocktails by our premier culinary team
Your single barrel selection
Customized bottle labels
Introducing the intersection of distilling history and a modern-day event campus. Dant Crossing is a bourbon country destination unlike any other.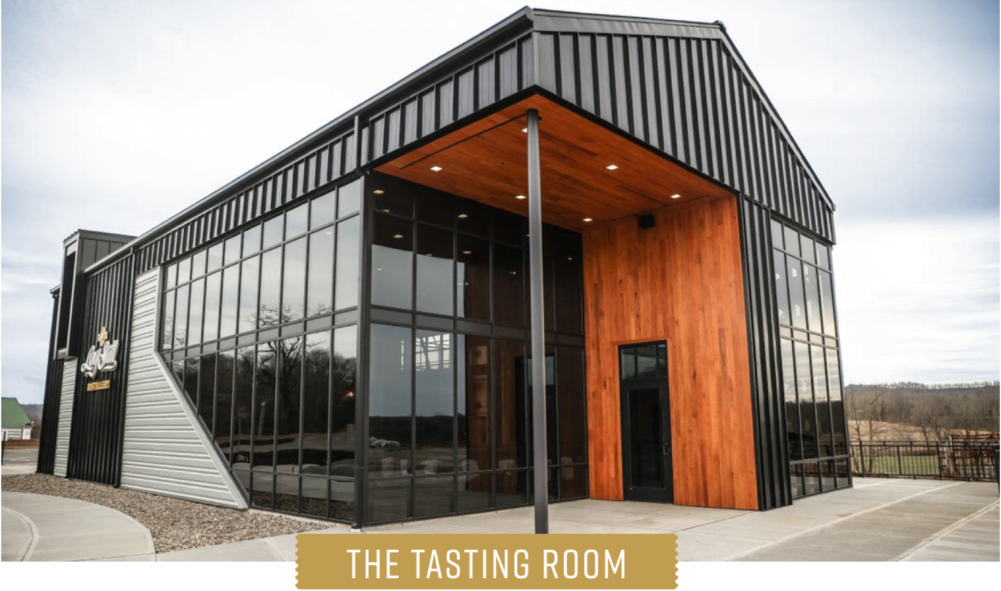 Anchored by Log Still Distillery, Dant Crossing will include amenities like wooded walking trails, a fully-functional train depot, an outdoor amphitheater, farm-to-table restaurant, 12-acre lake for fishing, and unique lodging options. It's an all-encompassing, immersive experience never before seen in bourbon country. And, best of all,
The Homestead Bed & Breakfast
and
The Poplar Cottage
are now open and taking reservations.